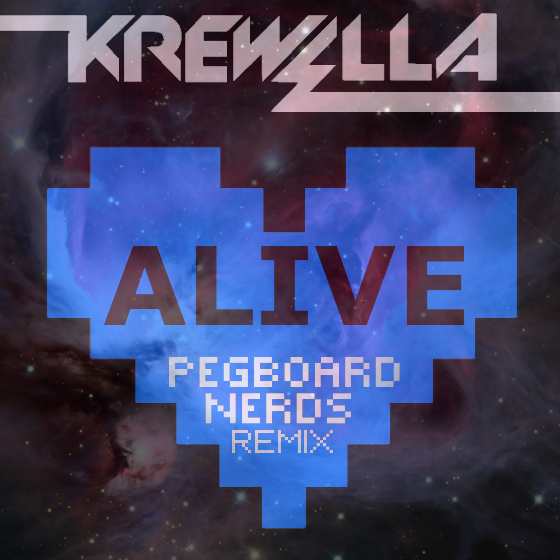 Here is a twofer - Both Pegboard Nerds and MitiS have been bitten by the Krewella bug as the two of them released remixes to "Alive" within the last 24 hours.
MitiS stays closer to the original with his dubstep remix. Opting for heavier breaks between vocal segments and a overall dirtier sound.
Pegboard Nerds opt for a less bass heavy, but equally intense, synth heavy remix. If I had to pick, this'd be my favorite of the two just for that sharp break at 1:20 - so dirty.